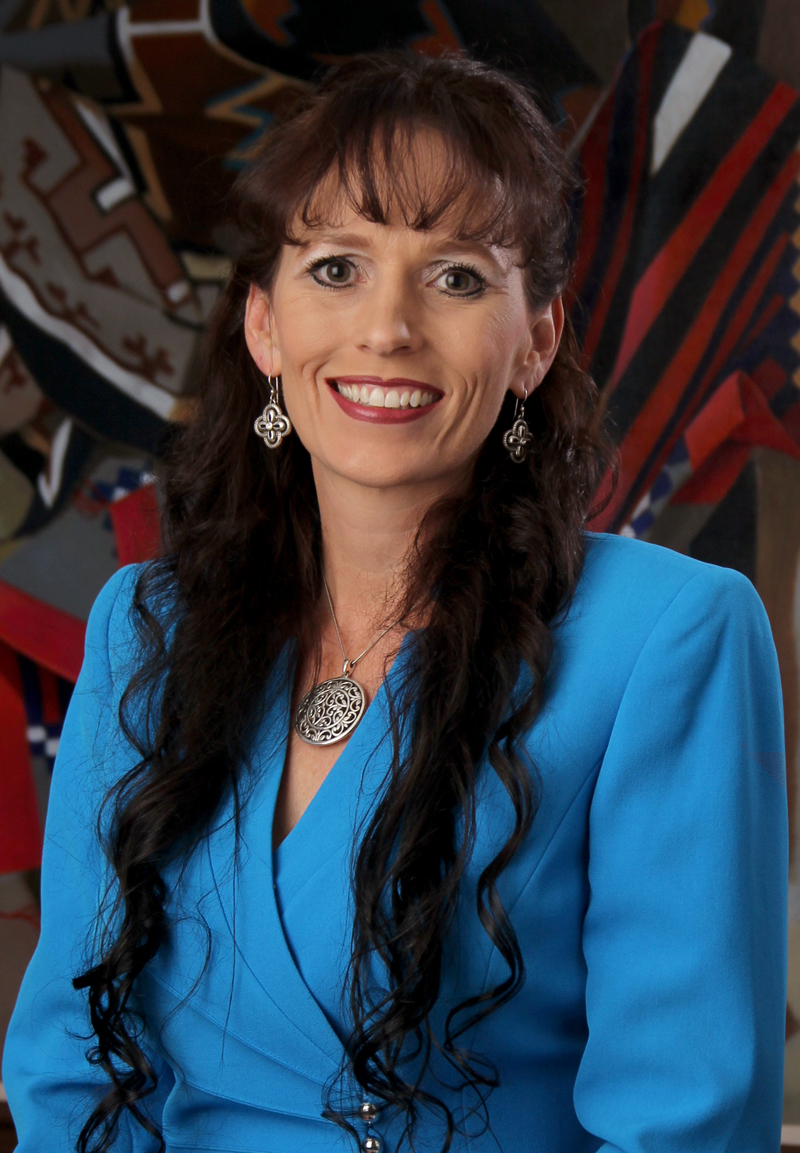 I would like to personally welcome you to San Juan College and thank you for choosing us as your educational partner.
Completing your education is vital to your success and the ability to provide for yourself and your family. According to statistics, by 2018, almost 60 percent of jobs in New Mexico will require a career certificate or college degree. In addition, individuals who have an associate degree earn an average of $10,000 more per year. San Juan College is the perfect place to help you accomplish that goal.
At San Juan College, your success matters. Our dedicated faculty and staff are committed to you as an individual. Whether you are just beginning your educational journey, completing your degree, or working to advance in your career, we offer an array of affordable programs and advanced technology to help you gain the competitive edge you need to succeed.
We also understand that today's students require flexible options. Along with offering both face-to-face and online classes, you can also continue your education by earning your bachelor's or master's degrees right here at home through our partnerships with other state universities.
Challenges are all a part of succeeding, and we offer a range of support services to provide you with assistance when needed - from our Student Achievement and Tutoring Centers to our Veterans, Native American and Hispanic/Latino Centers. Through our Resource Network, we connect students to community resources and help remove barriers that can sometimes get in the way of students completing their education.
Not only have you chosen a school that truly cares about you as an individual, you have selected an institution that is continually striving toward unparalleled success. In the past five years, San Juan College has experienced a 143-percent increase in the number of graduates, which significantly surpasses former President Barack Obama's challenge to community colleges nationwide to increase the number of graduates by 50 percent by the year 2020.
In addition, Community College Week, a national publication that focuses on higher education in community colleges, ranked San Juan College number two in the country for Native American graduates earning associate degrees, and number one in the nation for Native Americans who complete degrees or certificates in programs lasting one year or less.
Serving those who have served our country is one of our top priorities, which is evident in earning the recent distinction of becoming a Military Friendly Institute, as well as receiving a silver-level Military Friendly School Award for exhibiting a standard of excellence in supporting our veteran students.
While these are accomplishments that we can all be proud of, our primary focus is and will remain on our students' success. We are committed to providing each individual with the opportunity to reach their full potential. Your success awaits you! We look forward to being a part of your journey to excellence.
Dr. Toni Hopper Pendergrass